Our clothes represent who we are,
what we believe in and our life itself.
Our clothes represent
who we are,
what we beleive in
and our life itself.
Some time ago,
looking at beautiful hand-painted batiks and delicate ikats being tailored with a lock sewing machine, I thought that if they were more carefully tailored, they could be worn for years to come.
And I thought other people might feel the same way.
As the lunch bento sold at supermarkets and convenience stores and those prepared individually in restaurants are different, clothes sewn in a mass production line at a factory and couture-made clothes made one by one must be very different, I thought.
Mass-produced clothes can be easily disposed of when you get tired of them. You can also easily replace them with new ones due to their affordable prices.
But I thought there are only few clothes that are made with time and effort taking account the properties of the material used. I wanted to create such clothes.
I have been working on it for 20 years now.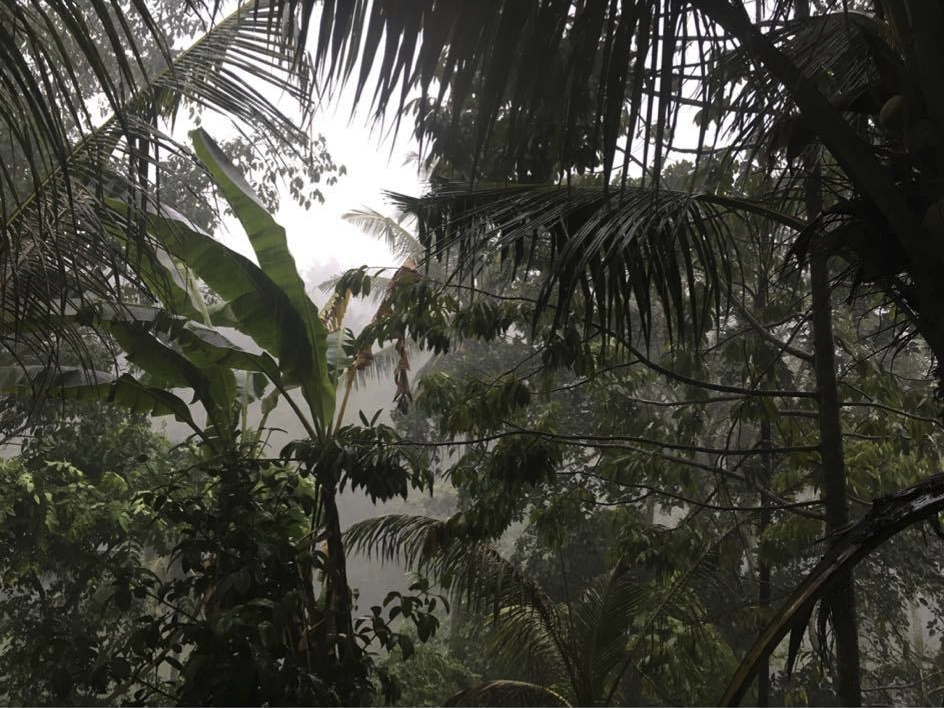 It was around 1995 when I visited my friend from school days, Dorothy, who had opened a boutique in a tourist area in Bali.
The factory she orders from produced very good samples, but when they were made in a large quantity, I saw a discrepancy in the quality.
I guess it is a common thing in laid-back Bali.
But I am a kind of person who wants all product to be sample quality.
That is how my journey (Atelier Manis) began.
The only way to close the gap between the ideal and the reality is to work closely together with those who actually make the product.
If we place an order and go to pick it up when it is done, the rate of repair after inspection will not be lowered.
Both parties must work together on-site to find out best designs and patterns, cutting method, what kind of reinforcement for long-lasting wear is required, sewing and finishing methods that suit the cloth.
Instead of coming to Bali from Japan from time to time, I wanted to live and actually work with everyone concerned. I didn't start this job, because I wanted to live in Bali.
I came to Bali because of my job.
(Only recently have I finally come to love living here!)
Initially, I designed for Dorothy's brand, MANIS.
But because I wanted to do my way, we decided to split the business.
So, "Atelier Manis" is a small brand that started from my own idea.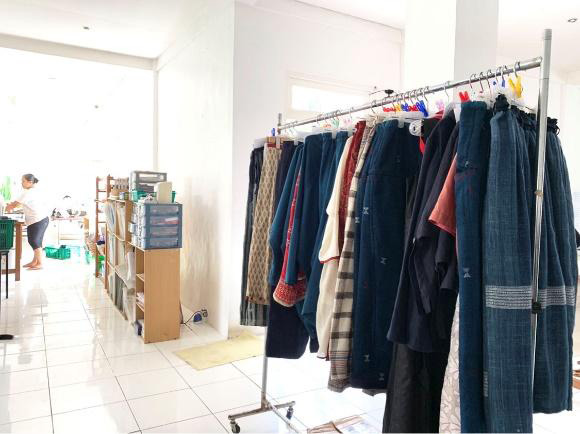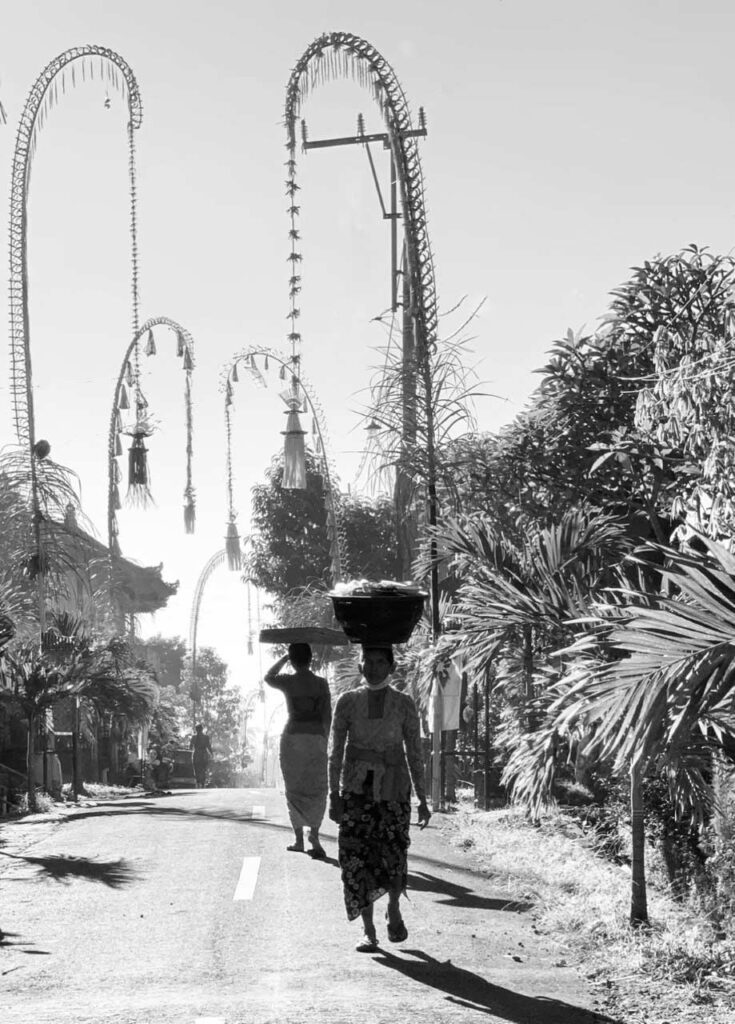 As you know, Bali has a tradition of making very complicated offerings to Hindu temples scattered throughout Bali and sometimes they take weeks to complete.
It is their religion or belief, but Balinese people's sense of "making" is more like "building."
Carefully and painstakingly, they weave palm leaves to make parts.
The small things that each one of them made are combined and eventually become a huge creation in the community.
The work is based on the tremendous creativity and perseverance of the people, especially women.
What a luxury to make clothes with such people!
Clothes made with the feeling of mindlessly "building" an offering may become clothes that turn you on when you actually wear them, rather than when they are hanging in a store.
By the way,
as for traditional hand-woven cloth that takes a long time to complete, it is best to wear it as a single piece of cloth without cutting, like a sari or sarong.
But if you decide to cut, you will have to be totally responsible for that.
On the other hand, however, if many people wear them, the weavers will be able to provide something new, leading to a cycle that benefits all of us.
In reality, Atelier Manis is too small in scale to be part of such cycle.
But I believe that when such cloth is cut, the finished product must have a greater presence and charm than when it is in the original state.
(*Please see the material page for more information about each cloth.)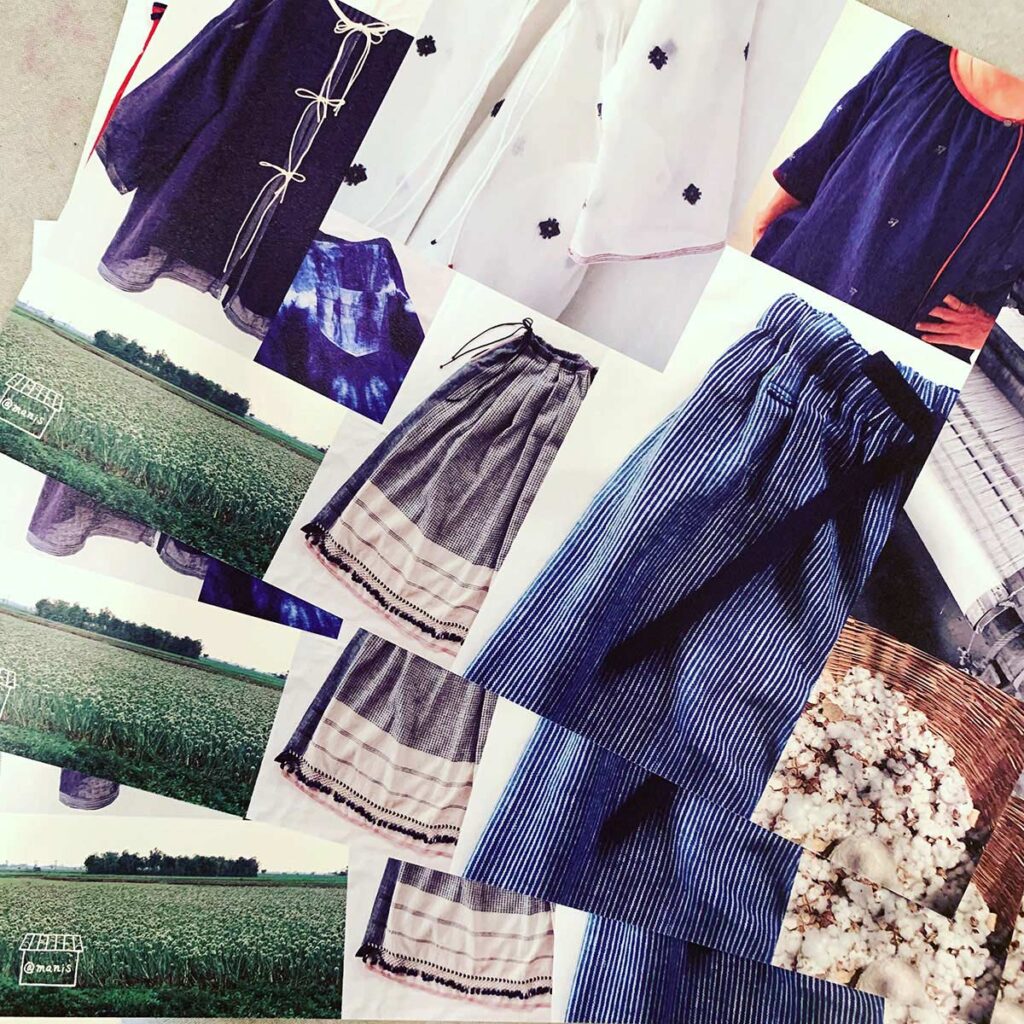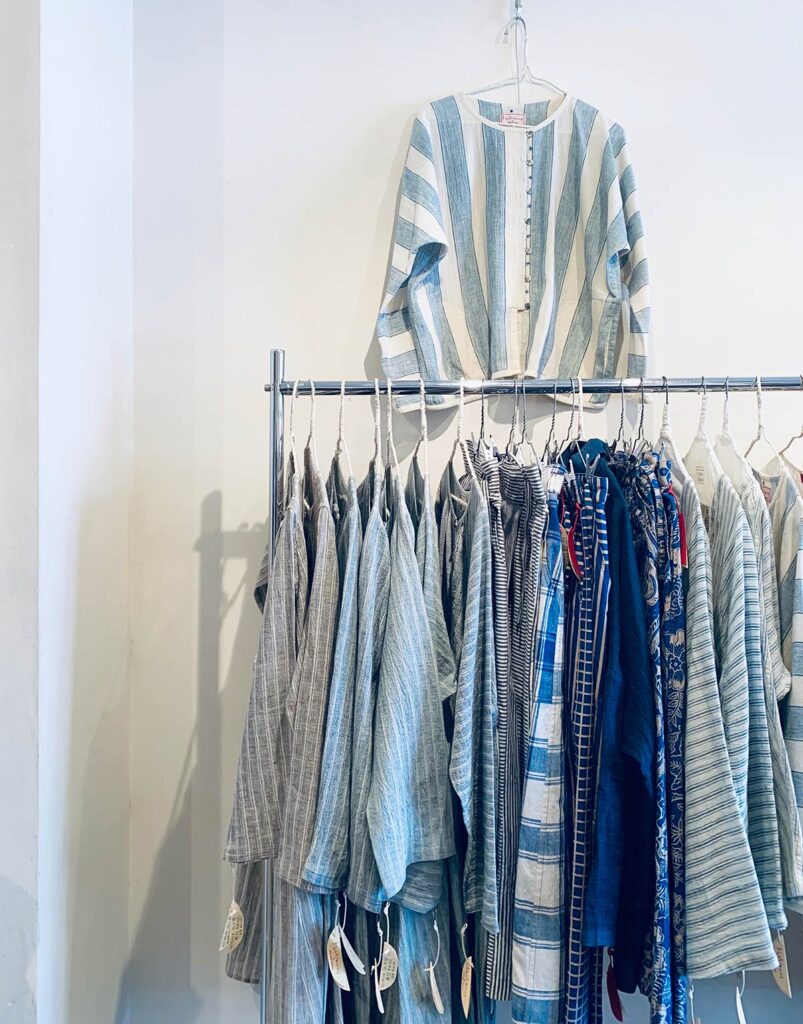 More variety, less quantity.
When we hold an exhibition, it becomes something like a chaos of cloth.
But we think it is an occasion for our visitors to enjoy trying on a wide variety of cloth.
We are standing on the Earth now, in an age when we wear clothes according to our own free will.
Original cloth woven in various regions are rich in diversity and have a powerful presence that can be described as "power of the cloth.
Each piece is made from different material with different workmanship.
Each encounter with our product will be an exciting moment that is sure to transcends the words.
We hope you will enjoy them as if you are enjoying a journey with us.
Atelier Manis's approach to production is to design only after each cloth is washed thoroughly.
Washing removes starch and similar which are applied during their production process. It also reveals the original properties of the cloth.
I like to design in accordance with the nature of the cloth, or rather, I like to draw out the design from the cloth.
Sometimes the image doesn't come to me at all.
In such cases, I take some time to study the cloth again, and draw up a complete plan from cutting to tailoring that is most suitable.
My mind is always intensely with the cloth.
A new journey begins after that.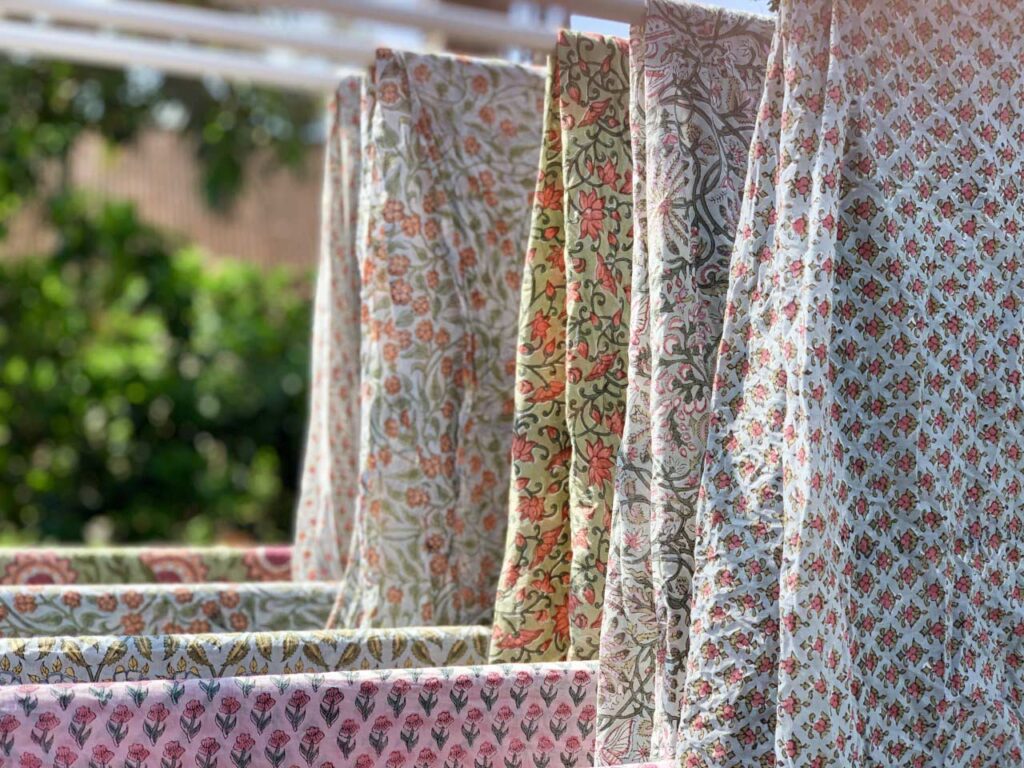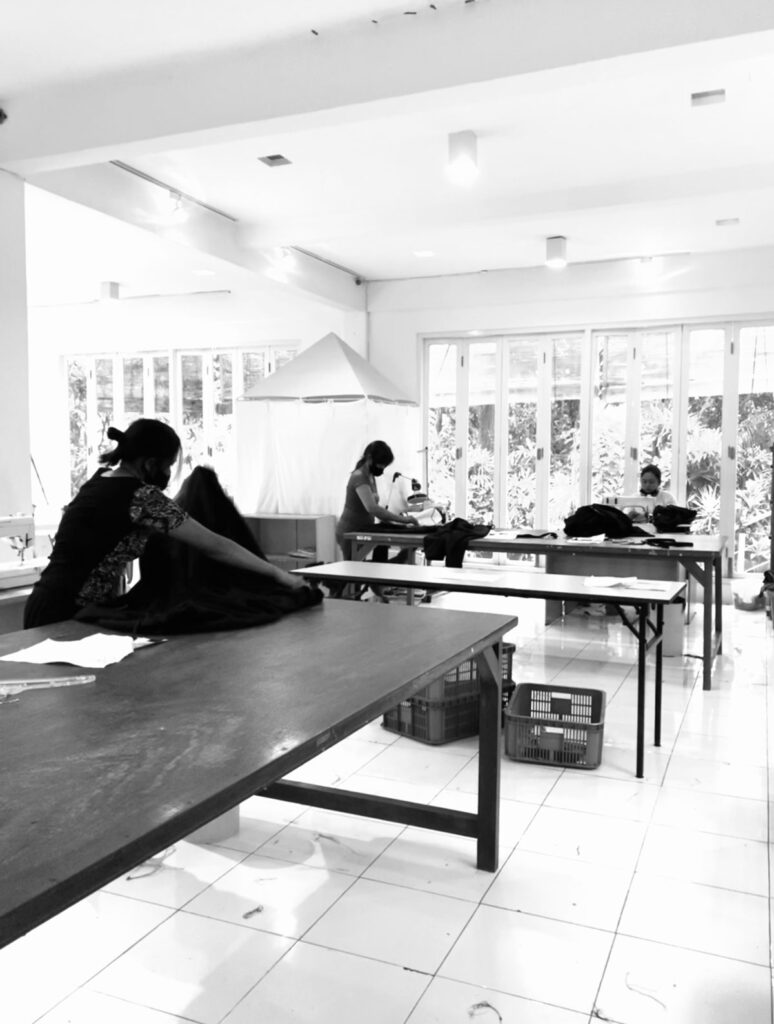 Handmade cloth is usually uneven.
And the quality of finished product depends very much on how the seamstresses can keep themselves focused on what they are doing.
Currently, there is a four-member sewing team.
As we carefully lay down our ideals and thoughts, even if it becomes much like a handmade pottery, the finished product can still be uneven.
As we do not have an automatic cutter for sewing threads, we must thoroughly remove lint one by one, especially after buttoning and reinforcing stitches. And If there are any defects, we re-sew the garment as many times as necessary before sending it out.
Because we did not rationalize or simplify our production process, many people have left us.
But this is inevitable in this day and age.
I feel blessed just to have a small staff of four elite people who follow my ideals.
This is also possible because we are supported by the solidarity of the people of Bali.
With our hands, we feel as we are directly connected to both our cloth and the wearer with our hands, and the way we look at our garment is that it is something that embraces the wearer with loving tenderness.
Now, the world is moving into a new era.
Cheap and in a large quantity. We all know mass-production is hurting the Earth. The way should be is that we spend about two days to make one piece of clothes, and try to explore the possibility to make another piece out of cut cloth.
Prioritize content over time: that is the idea that Atelier Manis is built upon. I really want those of this new era to try and enjoy our creation, too.
December 2022
Miki Takahashi